We STILL hold these truths to be self-evident . . .
Economics, government, and history curriculum for high schools, colleges, homeschools, and other inquisitive minds.
Curriculum Store
Boundary Stone
has been equipping
Christians for
over 18 years
Summary
The teacher's guide and the online course option, both new with the fourth edition of Basic Economics, transform the textbook into a comprehensive course, deeply based on principles, that should be manageable for homeschooling parents and very interesting for students.
Basic Economics is a must read!
So much of what is taught today as economics is 180 degrees opposite of the truth. It's all about how you think and this book will make sure you get it right.
5.0 out of 5 stars (based on 20 reviews)
Post Your Review of our Curriculum:
Your review will not post immediately, but should show up in 24-48 hours.
Honesty and Integrity
This entire series gives a far more accurate account of our history and puts Progressivism in its place. It's about time honesty and integrity is returned to the discipline of historical studies! Even Edward Gibbon would approve!
Important Perspective on Economics
Great argument for Incorporating a Christian world view to our understanding of economic theory and application.
Boundary Stone Latest Articles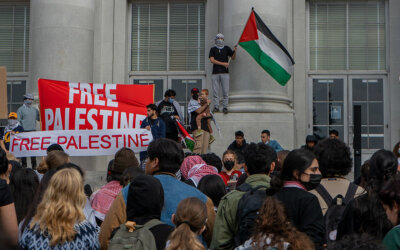 Today's student activism is predictable when you consider they have been taught to interpret history and judge current events from this perspective.
read more