Questions? sales@boundarystone.org
"In his books Dr. Cleveland clearly explains the motives behind so many of the destructive policies that are affecting our nation and world today. After reading this book you will have a better understanding of why national and international leaders are making the decisions they make and how it will affect all of us. I am hopeful that his next book will help us understand what steps we can take, as individuals, communities, and a nation, to avoid the disasters in store for us."
Sale!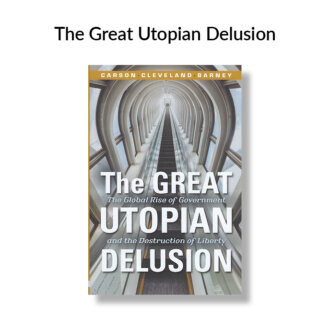 The Great Utopian Delusion by Paul Cleveland
The notion that government is responsible for the material and intellectual well-being of populaces has great appeal, especially when it is accompanied by actual payments and subsidies from government. These feelings, attitudes, and practices are residues from the better part of a century of socialism in its several varieties. This utopian delusion has produced vastly overgrown governments and the politicalization of life. Governments and politicians are the problem, not the solution. Sturdy individuals, stable families, vital communities, limited government, and faith in a transcendent God who provides for us through the natural order and the bounties of nature—these alone can break the grip of the idea.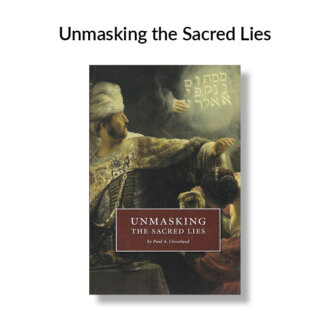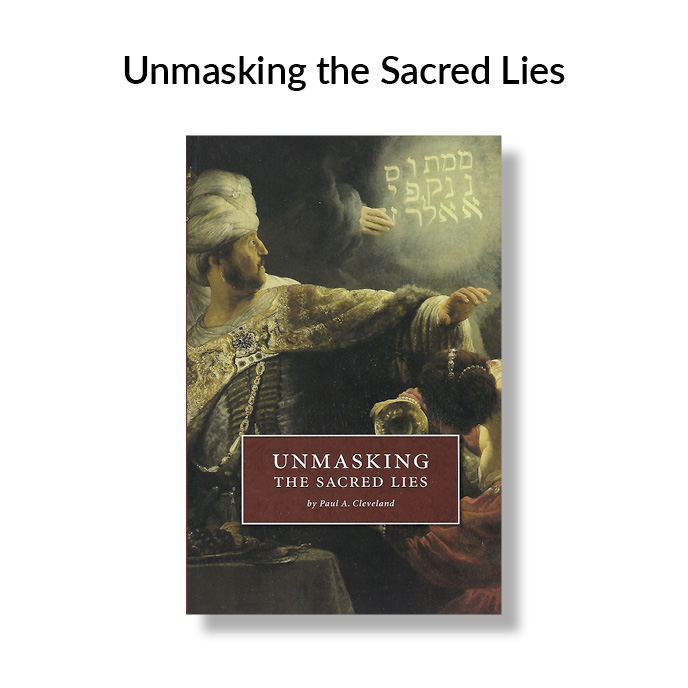 Unmasking the Sacred Lies by Paul Cleveland
This book clearly lays out the important foundational issues that policy makers either sadly miss or deviously seek to mask. It then examines several individual areas of policy including education, the environment, welfare, and business, revealing the sacred lies we have believed for far too long. The ideas in this book will more than likely challenge your view of what constitutes good public policy.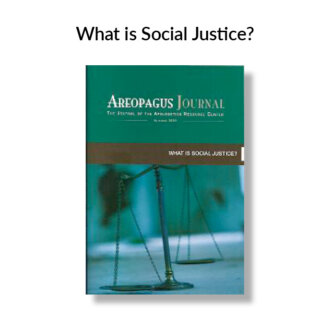 What is Social Justice? Areopagus Journal, Summer 2010
The Journal of the Apologetics Resource Center. Includes the following articles:
Veritas: What is Social Justice? by Craig Branch
Social Justice: Neither Social nor Just, by Paul A. Cleveland
Social Justice: Reasons for Skepticism, by Michael DeBow
The Scriptural Case for Private Property and a Free Economy, by Shawn Ritenour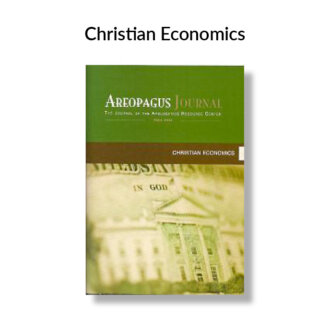 Christian Economics Areopagus Journal, Fall 2010
The Journal of the Apologetics Resource Center. Includes the following articles:
Veritas: Christian Economics, by Craig Branch
Christian Anthropology and Economic Method, by Shawn Ritenour
The Compelling Natural Law Case for the Free Market, by Paul A. Cleveland
A Christian Understanding of Economics: Mutual Gains from Trade, by Eric Schannsberg
Life, Liberty, and Property, by Thomas Tacker
Mary Anne Turnbull
Paul Cleveland is a brilliant professor, but in this book he explains the big idea behind so much of what affects our culture and society today in terms that those of us with simpler minds can clearly grasp. I really enjoyed reading this and appreciate the clear and straightforward presentation of truth. I strongly recommend that every serious American should read it.