Economics
Curriculum Products
In the simplest terms, economics is a study of the thrifty use of scarce resources to satisfy human wants. God created an orderly universe, and there are discoverable principles that govern how systems operate. Economic principles, so far as they are valid, are universal  in their application. That is, they apply to all peoples at all times…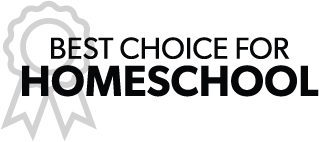 (Complete Homeschool Package)
Our most popular option. This bundle includes a Basic Economics, 4th ed. textbook, the PDF teacher's guide, and access to the self-paced online course. See descriptions of each individual item below.
Economics Textbook + TG Bundle
(Bundle with No Online Course)
If you would prefer to not use our online course, our teacher's guide includes a plan for daily assignments that will take the student through the textbook in a semester's time. It does not include links to the videos used in the online course.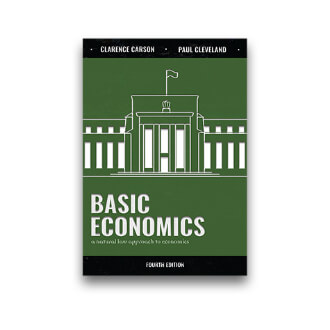 Basic Economics, A Natural Law Approach to Economics, 4th ed. (2018)
by Clarence B. Carson, Paul A. Cleveland
(Textbook only. Study Guide included at end of each chapter)
This textbook is in a new more user friendly layout. There is a two-page study guide at the end of each chapter. It includes a half-page summary of the chapter, points of emphasis,  identification terms, review questions and optional activities.
Basic Economics Teacher's Guide PDF
NEW!  PDF Teacher's Guide Only
NEW for 2020!  This Teacher's Guide PDF includes a semester schedule, lesson plans, daily assignments, study guide suggested answers, chapter quizzes, and four tests with all answer keys. Includes study guide for The Law.
With this purchase you have limited use (see "View More" for details).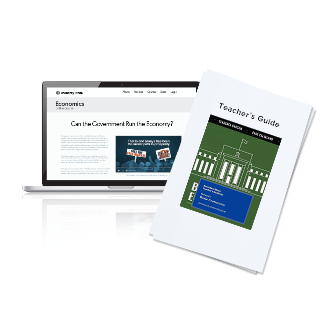 Online Course Only with PDF Teacher's Guide
This self-paced online course will give your student daily assignments that include short videos, readings from the textbook, study guide assignments, and online quizzes and tests that are automatically graded. The teacher will need to arrange for checking study guide assignments.
Basic Economics, 4th ed. textbook is required for this course.
Government Course Bundle + Study Guide Answers PDF
Teachers in a homeschool co-op situation will have access to the online course for video links they can use in class. There is also a separate document from the Teacher's Guide that contains only the suggested answers for the study guide. This can be distributed to families so they are able to check work at home between class meetings.
Basic Economics, 4th ed. (by the Case of 12)
by Clarence B. Carson, Paul A. Cleveland
Schools and co-ops may want to purchase textbooks by the case for their students. We give a 20% discount on full cases for these siituations.
Cathy Duffy's Summary:
Basic Economics: A Natural Law Approach to Economics is great for students (as well as adults) who want to understand economics at a deeper level and from a Christian perspective. This textbook covers the economics topics that you find in most high school texts such as markets, supply and demand, scarcity, monopoly and competition, and the stock market. It also teaches more personally-applicable topics such as rent, wages, savings, investments, interest, and home-based businesses that are sometimes not covered in economics textbooks.